Regular Board Meetings are scheduled for the 2nd Mondays each month at 7:00 pm at the Quilt Inn Motel Meeting Room

10722 Lake Loop Rd E

(unless otherwise noted).

Zoning & General Items addressed as needed.

Township Annual Meeting is the 

3rd Tuesday in March; 3/19/2019

Township Equalization Meeting date in April is flexible due our Assessor's schedule of other Equalization meetings. 4/26/18

​ Next Scheduled Meetings:

Emergency Mtg Nov 5, 6:15 pm, to address request for Liquor License for A-Frame.

Nov 5 Cabin Rd Project Info & Vote at Metigoshe Christian Center

Nov 12, Dec 10

Jan 14, Feb 11, Mar 11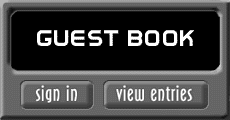 ROADS ARE FRAGILE!

Please consider road weight limits when planning building and landscaping projects - help keep the roads in good condition!

Lake Metigoshe Cabin Road Paving Project  proceeding with information letter to affected owners to be sent, followed by an information and voting meeting November 5. 

Nov 2008 - Bottineau County States Attorney recommends county discontinue attempts at producing a corrected plat of Minot Beach...

Township no longer pursuing surveys. Property owners are on their own for establishing property line agreement.

MAPS SHOWING NEW ADDRESSES 

around Lake Metigoshe to date can be accessed at

go to 911 Coordinator

Older Minutes are on file with Clerk.

Minutes are available shortly after each meeting, in draft form subject to change. Annual Meeting & Equalization Meeting minutes are not approved until the following year's meeting.

Agenda normally includes Zoning report & continuation of unfinished Zoning and General business items. 

Contact 
Clerk
 prior to meeting to be added to the agenda. 
Roland Township, Bottineau County, ND

2018-19 Board Members:

Supervisors:

Clerk/Treasurer:

The Cabin Road paving project is proceeding with letters to affected property owners to be mailed this week.

A Special Meeting for information and voting is scheduled for Nov 5 at Metigoshe Christian Center.

 Contact Chairman Vern Jacobson or email rolandtwp@srt.com for further information.

TEN FOOT (10') CLEARANCE IS REQUIRED FOR COUNTY SNOW REMOVAL ON LAKE METIGOSHE ROADS.

This includes structures, fences, walls, rocks, pontoons, etc. near roadways.

2018 Minutes:

November 12

December 10