Regular Board Meetings are scheduled for the 2nd Mondays each month at 7:00 pm at the Quilt Inn Motel Meeting Room

10722 Lake Loop Rd E

(unless otherwise noted).

Zoning & General Items addressed as needed.

Township Annual Meeting is the 

3rd Tuesday in March; 3/21/2017

Township Equalization Meeting date in April is flexible due our Assessor's schedule of other Equalization meetings. 4/26/18

NEXT SCHEDULED MEETINGS:

Nov 13, Dec 11

Jan 8, Feb 12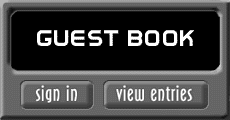 ROADS ARE FRAGILE!

Please consider road weight limits when planning building and landscaping projects - help keep the roads in good condition!

Lake Metigoshe Cabin Road Paving Special Assessment District has been resubmitted and is in the final days to submit votes.

Nov 2008 - Bottineau County States Attorney recommends county discontinue attempts at producing a corrected plat of Minot Beach...

Township no longer pursuing surveys. Property owners are on their own for establishing property line agreement.

MAPS SHOWING NEW ADDRESSES 

around Lake Metigoshe to date can be accessed at

go to 911 Coordinator

Older Minutes are on file with Clerk.

Minutes are available shortly after each meeting, in draft form subject to change. Annual Meeting & Equalization Meeting minutes are not approved until the following year's meeting.

Roland Township, Bottineau County, ND

2017-18 Board Members:

Supervisors:

Clerk/Treasurer:

The cabin road paving project is on hold with no resubmittal scheduled at this time.

 Final Vote: 57.5% Yes 

with 60% required to proceed with the project.