2017-18 Board of Supervisors:

Vern Jacobson - Chairman

Mike Hall - Supervisor/Road Overseer

David Thompson - Supervisor

John Warberg - Supervisor

Michael Sivertson - Supervisor

Roland Township 

PO Box 232, Bottineau ND 58318

Zoning Administrator:

Tim Kihle 871-7255, 263-1090

Township Assessor:

Addie Berg 871-9851

>General/Zoning Board Meetings scheduled the 2nd Mondays, 7:00 pm  

>Township Annual Mtg is 3rd Tuesday in March; Equalization date varies.

>Quilt Inn Meeting Room

10722 Lake Loop Rd E.

>Contact Zoning Administrator prior to beginning project.

>Contact Clerk to be on the agenda. 

 rolandtwp@srt.com  263-4318

Mailing Address: PO Box 232, Bottineau ND 58318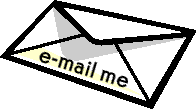 Quilt Inn address: 

10722 Lake Loop Rd E, Bottineau

Roland Township, Bottineau County, ND